Saved Vehicles

[

00

]
Welcome to My Garage, the modern way to utilize car inventory searches and make it easier for you to collect your vehicles of interest. Now you can personalize your vehicle search with cars that you have recently viewed and saved. If you sign up for our Alerts tool you will be notified by email when a price has been changed or the car has been sold. Our Auto Locator tool will also notify you when a vehicle you are searching for has been added to our inventory. We hope you enjoy using our My Garage tool.
Recently viewed (0)
No viewed cars.
Value Your Maserati Trade-In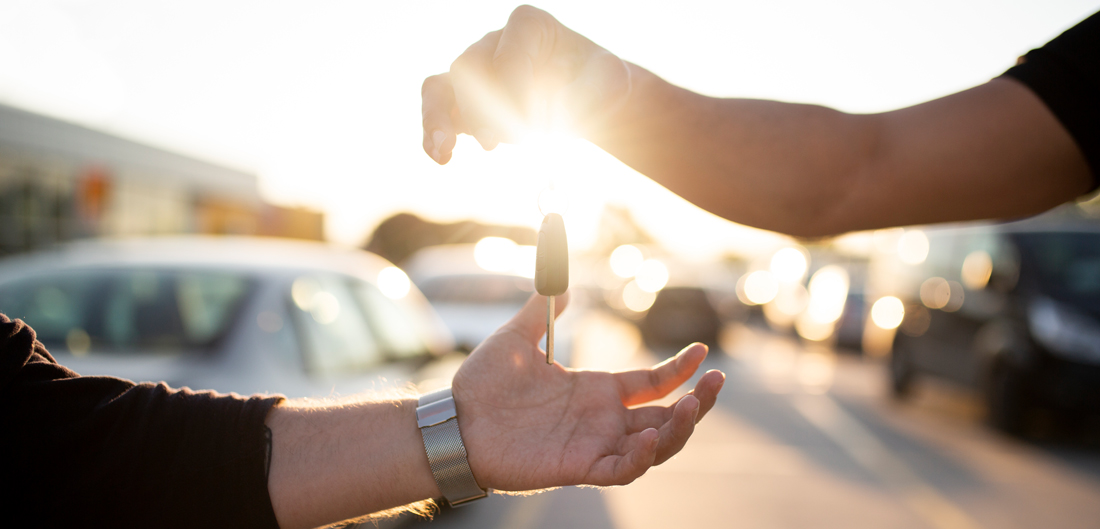 When it comes time to upgrade to a newer vehicle, selling or trading in your current vehicle is often the best way to offset the cost of your new ride. However, do your due diligence to ensure that you get the best price for your vehicle. This is particularly true if you're looking to sell or trade in a high-end car like a Maserati. Here, take a closer look at the process for sellers looking to get the best price on their Maserati trade-in.
Assess the Value of Your Maserati
Before you start shopping around for offers, it's important to have a rough idea of what your car is worth. Using online resources like Kelley Blue Book and Edmunds to get an accurate estimate of the value of your Maserati is an important first step in getting the best price for your trade-in by providing information about your car, including the make, model, year, mileage, and condition. You can get a good sense of the worth of your car. This will help you understand what kind of offer you should expect when it comes time to make a deal with a buyer or dealership.
Do Your Research and Shop Around
Once you have the best idea of what your Maserati is worth, the next step is to look into different offers from dealerships and private buyers. If you're looking to trade in your Maserati, be sure to take some time to research the dealer's pricing on similar models. This will support you in getting a better sense of what price range to expect so that you can make sure the dealer isn't offering too little for your trade-in. Additionally, if you're open to selling it privately, sites like Craigslist or eBay Motors may offer higher prices than dealerships.
Look for a Potential Dealership
Once you know the approximate value of your car, it's time to start looking for a potential dealership that may be willing to purchase it as a trade-in. Do some research online to find a dealership in your area that specializes in Maserati vehicles, and then contact them directly to discuss a deal. Don't worry about negotiating with the dealer; they may be open to offering you a better price if you're willing to haggle.
Get Your Car Ready for Sale
Before you show up for a sale or trade-in, there are some steps you can take to help ensure that you get the best possible price. It's important to clean your Maserati both inside and out in order to make it more presentable and attractive to potential buyers. Here are some tips on cleaning your car:
Car Maintenance
Make sure to have any necessary repairs and maintenance done before you show your car. This will not only ensure that the vehicle is in good working order but also help you get a better offer since potential buyers won't have to worry about making costly repairs after they've purchased it.
Clean Interior
Vacuum the interior of your car, including the carpets, upholstery, and floor mats. Clean any dirt or dust from inside the car, as well as any stains or odors. Additionally, make sure that all of your personal items are removed before showing the car to potential buyers.
Clean Exterior
In order to get the highest price for your Maserati, it's important to take the time to clean and maintain the exterior of your car properly. Washing and waxing your Maserati will help restore its shine and protect its paint. It's also important to check for any dents, scratches, rust spots, or other imperfections that could lower its value.
Hand-in Necessary Paperwork
Make sure you have all the important paperwork for your car, like the title, registration, maintenance records, and history of the car. This will give potential buyers more confidence that the car is in good shape and has been well taken care of. Additionally, having all of this information on hand can speed up the procedure of getting a sale or trade-in offer.
Set the Price
Once you've decided which dealership or private buyer to go with, be sure to set a final price for the car. It's important to make sure that this price is fair and reflects the true value of your Maserati so that you don't get taken advantage of. Research online and look at prices for similar models in order to make sure that you get the most money out of your trade-in.
Negotiate the Deal
When it comes time to bargain the deal for your Maserati trade-in, don't be afraid to ask for a higher offer. For example, if you have recent maintenance records or proof that your car has been well cared for, use this information to your advantage and point out why your car is worth more than what they are offering. Additionally, if the dealership is offering you a low price for your car, feel free to walk away and shop around for better offers.
Be sure to compare offers from different dealerships and private buyers before making any decisions so that you can get the best possible deal on your Maserati trade-in. With some research and negotiation, you can get the most out of your car and start the process of shopping for a new one.
Finalize the Sale
Once you've chosen an offer and negotiated the terms of the sale, it's time to finalize the deal. This means signing all the necessary paperwork, transferring ownership of the car, and figuring out how to pay for it. When signing documents such as a sales contract, be sure to read and understand them thoroughly before committing. Additionally, if you're trading in your Maserati for a new car, make sure to get all the details of the deal in writing before signing any documents.
Once you've completed all of these steps, you'll be able to drive away knowing that you got the best possible deal on your Maserati trade-in.
Selling is Now Easy—Get the Best Price at Maserati of Westport!
Maserati of Westport makes selling your car easy and stress-free. Our expert sales staff is here to help you get the best possible offer for your trade-in. We offer competitive prices and value to every customer who comes through our doors. So no matter what make or model you have, you can count on us for a fair and accurate price. Visit us today or call ahead to get started with your Maserati trade-in!
---
LOCATION
Maserati of Westport
1026 East Post Road
Westport, CT 06880
HOURS
| | |
| --- | --- |
| Monday - Friday: | 9:00AM - 6:00PM |
| Saturday: | 9:00AM - 4:00PM |
| Sunday: | Closed |