Saved Vehicles

[

00

]
Welcome to My Garage, the modern way to utilize car inventory searches and make it easier for you to collect your vehicles of interest. Now you can personalize your vehicle search with cars that you have recently viewed and saved. If you sign up for our Alerts tool you will be notified by email when a price has been changed or the car has been sold. Our Auto Locator tool will also notify you when a vehicle you are searching for has been added to our inventory. We hope you enjoy using our My Garage tool.
Recently viewed (0)
No viewed cars.
Used Maserati Levante For Sale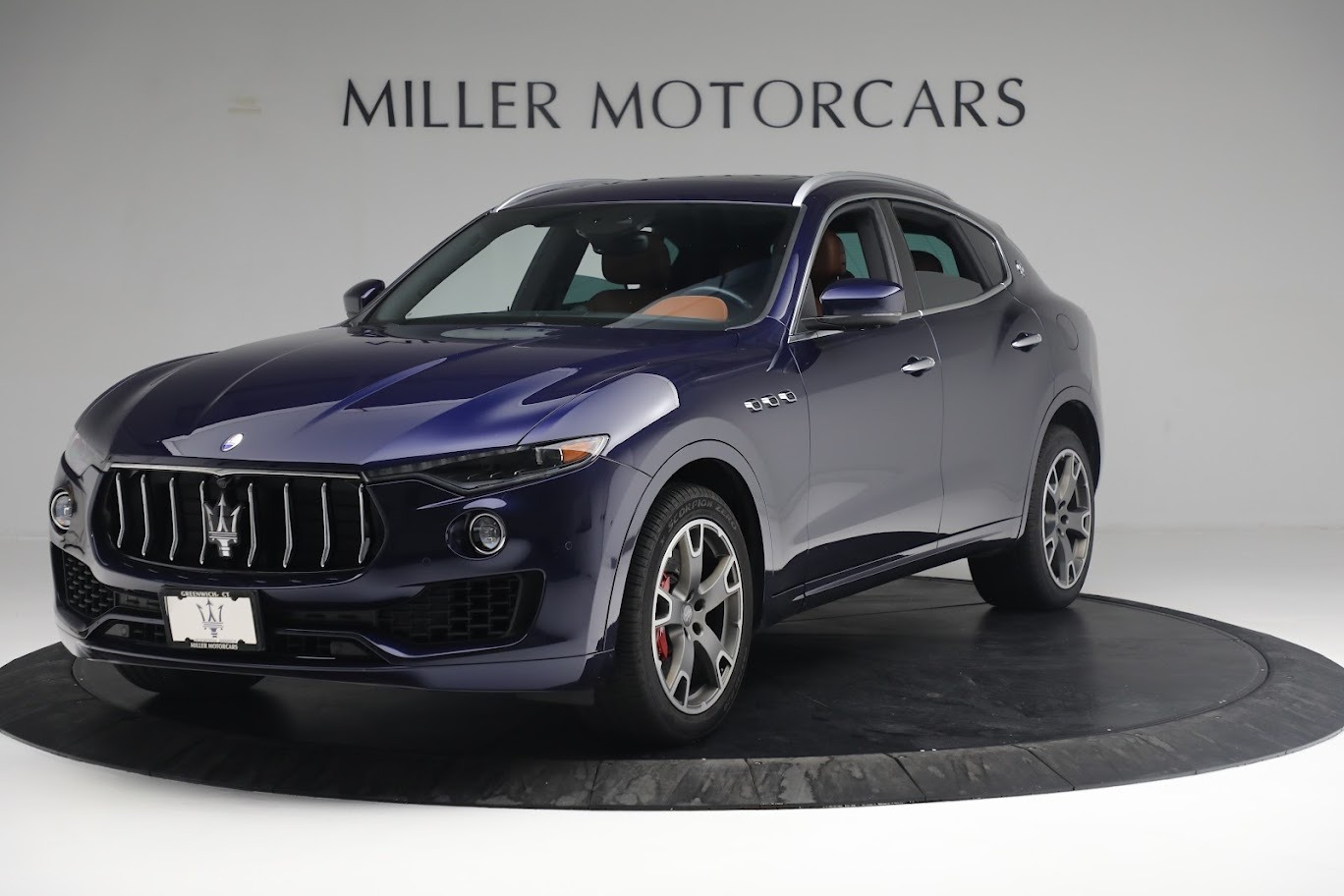 Looking for a used Maserati Levante? You've come to the right place! Miller Motorcars dealership is proud to offer an inventory of high-quality used SUVs. The Levante is a favorite among luxury car enthusiasts, and it's easy to see why. This SUV is packed with features that make driving a pleasure. Whether you're looking for performance or style, the Levante has you covered.
In this review, we'll take a closer look at some of the top features of this vehicle. So if you're in the market for a luxurious used SUV, be sure to check out our inventory!
Considerations Before Buying A Used Maserati Levante
The Maserati Levante is a stylish and luxurious SUV that offers an impressive blend of performance and comfort. If you're considering purchasing a used Levante, there are a few things you should keep in mind.
First, be sure to inspect the vehicle by a qualified mechanic before making your purchase.
Check Vehicle history reports
Secondly, be sure to check Levante's service history.
Test drive the vehicle before purchasing to check performance and handling.
Get a quote from the dealership you choose.
Get recommendations for the model of Levante and dealership options.
Competitive prices
For a used Maserati Levante for sale, check out Miller Motorcars' inventory! We have a wide selection of vehicles with a test drive and all services.
Miller Motors Dealership's Inventory Of Maserati Levantes
Here's a quick overview of our Maserati models current inventory:
2022 Maserati Levante Modena S
2022 Maserati Quattroporte Modena Q4
2023 Maserati Levante GT (pre-order)
2015 Maserati Levante S Q4
2017 Maserati Levante Trofeo top-of-the-line Levante model
2018 Maserati Levante GranLusso
2019 Maserati Levante S Q4 AWD
2019 Maserati Levante S GranSport
Maserati Levante Design
The Maserati Levante is known for its luxurious design and impeccable aerodynamics. This SUV is sure to turn heads wherever you go. Let's take a closer look o the features,
Exterior
The Maserati Levante is a work of art. From its sleek lines to its aggressive stance, the Levante is sure to turn heads when cruising down the street.
Grille
Let's start with the front of the Levante. The most striking feature is the grille, which is inspired by the Maserati trident. The grille is flanked by LED headlights, which not only look great but also help to improve visibility in low-light conditions.
Boomerang Taillights
Move to the back of the Levante, and you'll find more eye-catching design elements. The boomerang-shaped taillights are a signature Maserati feature, and they help to give the Levante a distinctive look.
Sophisticated Touch
The frameless doors add a touch of sophistication, and the keyless entry system makes it easy to get in and out of the car.
Interior
The Maserati Levante's interior is designed with an expression of skilled craftsmanship, ensuring both luxury and comfort during short and long distances. The SUV's interior features high-quality materials and meticulous craftsmanship that is sure to impress. Let's take a look,
Upholstery
The upholstery is made from high-quality leather that is soft to the touch. It is available in a variety of colors, including black, red, and tan.
Seats
The seats are designed to provide comfort and support. They are available with heating and cooling functions, as well as massaging capabilities.
Interior Trim
The interior trim is made from wood and aluminum, adding a touch of luxury to the cabin.
Innovation
The Maserati Levante is a work of art. With its sculpted body, it's a true head-turner. But it's not just about looks. The Levante is packed with innovative features that make it a pleasure to drive. Here are just a few of the highlights:
Long-Distance Travel
With a heated steering wheel, leather seats, alloy wheels, and other wide range of features, this car makes a good deal for long-distance travel,
The Kick Sensor
This allows you to open the tailgate without even touching the car. Just wave your foot under the rear bumper, and the tailgate will automatically open.
Premium Sound System
The Levante comes standard with a premium Harman Kardon sound system. But that's not all. You can also upgrade to the Bowers & Wilkins sound system for an even richer sound experience.
Infotainment
Maserati has developed its own infotainment system, MIA, which includes an 8'4 HD touchscreen. MIA is intuitive and easy to use, and it puts all the information you need right at your fingertips.
Safety
The Maserati Levante fulfills the safety features identified by the authorities. is one of the safest cars on the road, thanks to its advanced driver assist features and air quality sensor. Here's a closer look at how these safety features work:
ADAS
The Levante is equipped with an advanced driver assistance system (ADAS), which uses sensors to monitor the surrounding traffic and provide support when needed. This features adaptive cruise control, lane departure warning, and automated emergency braking.
Air Quality Sensor
The Levante is also equipped with an air quality sensor, which monitors the air quality inside the car and alerts the driver if there are any problems. This is especially useful in areas with high pollution levels.
Performance
The Maserati Levante is a true performer. It's powered by a twin-turbocharged V- engine, which delivers an impressive 430 horsepower. The Levante is also equipped with all-wheel drive, so you can enjoy optimal traction and handling no matter the conditions. Skyhook suspension and air springs ensure a smooth and comfortable ride, even on rough roads. Brembo breaks and dual-cast calipers provide outstanding stopping power. The brakes are designed for maximum performance, so you can stop on a dime no matter what the conditions.
Get The Best Deal On Used Maserati
Interested in any of these luxurious Levantes, full of high-tech-featured cars? Please contact Miller Motor cars today for a fair price and the best services ever. We'll be happy to answer any of your questions and schedule a test drive for you. Thank you for considering us!
---
LOCATION
Maserati of Westport
1026 East Post Road
Westport, CT 06880
HOURS
| | |
| --- | --- |
| Monday - Friday: | 9:00AM - 6:00PM |
| Saturday: | 9:00AM - 4:00PM |
| Sunday: | Closed |