Saved Vehicles

[

00

]
Welcome to My Garage, the modern way to utilize car inventory searches and make it easier for you to collect your vehicles of interest. Now you can personalize your vehicle search with cars that you have recently viewed and saved. If you sign up for our Alerts tool you will be notified by email when a price has been changed or the car has been sold. Our Auto Locator tool will also notify you when a vehicle you are searching for has been added to our inventory. We hope you enjoy using our My Garage tool.
Recently viewed (0)
No viewed cars.
Now Taking Orders for New Maserati GranTurismo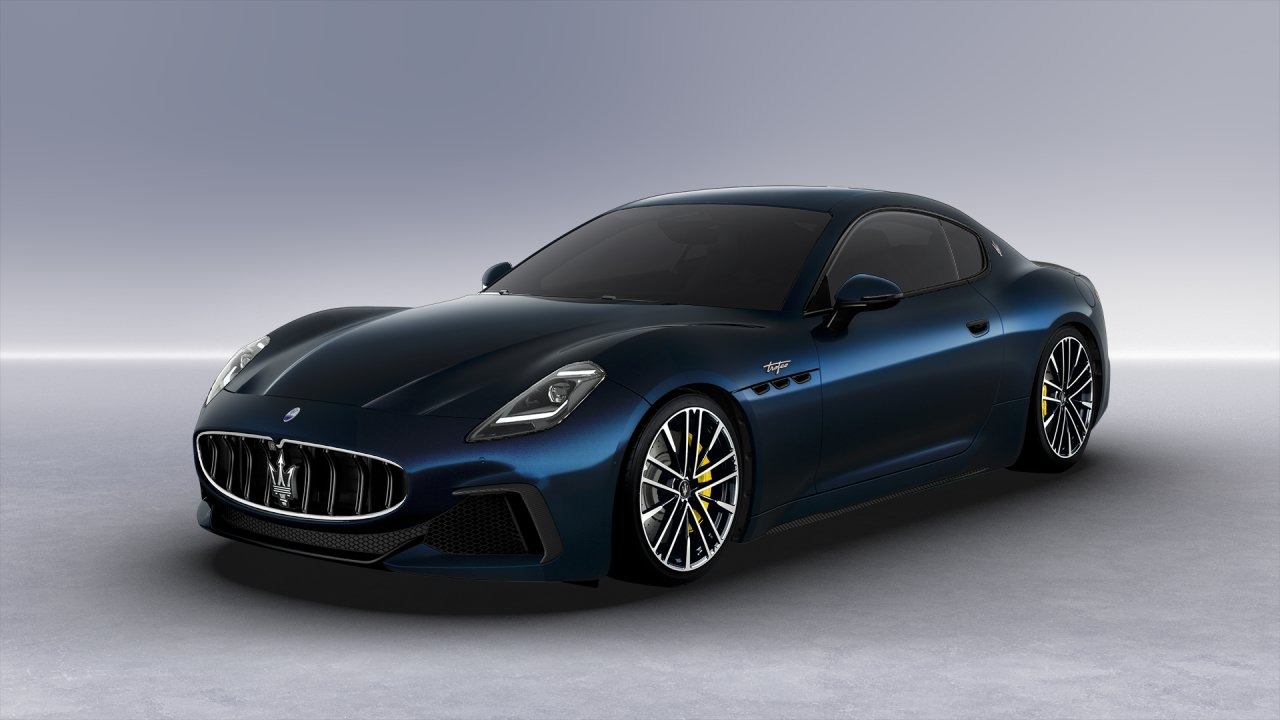 Elevate your driving experience to unparalleled heights with the all-new Maserati GranTurismo. Our dealership is thrilled to announce that orders are now being accepted for this epitome of automotive craftsmanship and performance. A fusion of innovative engineering and timeless design, the new GranTurismo is poised to redefine the boundaries of luxury and exhilaration on the road. In this exciting era of automotive excellence, you'll never want to be late. So we are open to booking GranTurismo to let you enjoy the ride as soon as it hits the market. Embark on a journey of driving specifications and top-tier features that promise to set new benchmarks in the world of grand touring.
Cutting Edge Layout and Innovative Design
The upcoming Maserati GranTurismo has an advanced chassis and a unique design that blends power and efficiency. The distinctive vertical full LED headlights are just one of the eye-catching exterior characteristics, and the classic trident logo, representing Maserati's leadership, is prominently displayed on the front grille. The sculpted profile emits a sense of dynamic elegance, which is emphasized by the beautifully constructed fenders and bonnet. The three side air vents add to its athletic appearance while also improving its aerodynamic performance.
Even from behind, the GranTurismo makes an impression thanks to its boomerang-shaped taillights and an illuminated harpoon that makes use of complete LED technology. This combination of styles yields an attractive and well-balanced work of art.
Modern and Electronic Enhancements
The 2024 Maserati GranTurismo boasts a modern and electronic interior with a striking 33-inch digital display, handcrafted immersive sound, and curated lighting. Its gear-free console, featuring natural leather, wood, and technical materials, exudes luxury and innovation. The camera-integrated rearview mirror enhances safety, while a breathable cockpit ensures comfort. Choose between 12.3-inch or 8.8-inch central displays, a 12.2-inch digital dashboard, and optional head-up display. All seamlessly integrated with the Maserati Intelligent System, the GranTurismo offers a harmonious fusion of advanced technology, craftsmanship, and design for an unparalleled driving experience.
Extended Safety and Security
The 2024 Maserati GranTurismo prioritizes safety and security with a comprehensive range of features. These include occupant-sensing passenger airbag deactivation, dual front airbags, front and side airbags, and front side curtain airbags. The braking system encompasses 4-wheel ABS, braking assist, cornering brake control, electronic brakeforce distribution, and an electronic parking brake with auto-off function.
Additional safety measures consist of automatic emergency braking with front pedestrian detection, a rearview camera system, LATCH system child seat anchors, emergency interior trunk release, multiple impact sensors for alert systems, lane deviation sensors, rear parking sensors, pre-collision audible and visual warnings, a rearview monitor, and a safety brake pedal system. Stability and traction features encompass hill holder control, roll stability control, stability control, and traction control.
Performance with Respect to Available Trims
Folgore
Maserati's Folgore, their all-electric marvel, features a cutting-edge powertrain that allows for astonishing performance and acceleration. With its innovative design based on Formula E technology and its cutting-edge silicon carbide inverters, the Folgore shows cutting-edge engineering. Its state-of-the-art 800 V battery supplies juice to three fearsome 300 kW permanent magnet motors, one up front and two in the back, which together provide 560 kW (761 CV) and 1,350 Nm of torque, which are delivered to all four wheels without a hitch.
The GranTurismo Folgore can go from 0 to 100 km/h in just 2.7 seconds and can reach a top speed of 325 km/h on a single charge of its battery. The "T-bone" battery design cleverly places the battery mass for balanced weight and a low center of gravity, resulting in a low overall height of only 1.353 mm, further boosting its already remarkable agility and performance.
Trofeo
The Maserati GranTurismo Trofeo is the perfect embodiment of speed and accuracy working in tandem. The car can go from 0 to 100 km/h in 3.5 seconds thanks to its V6 engine's 550 horsepower and 660 Nm of torque, and it can go on to reach a high speed of 320 km/h. The Trofeo's impressive stability and control are a result of its all-wheel drive (AWD) traction system, which also contributes to the vehicle's exceptional acceleration and handling.
A variety of driving modes are available for customization. The Trofeo is ideally suited for energetic long-distance cruising when set to Sport mode, where its full power potential is unleashed, delivering thrilling dynamics and an explosive symphony from its silver tailpipes. The Corsa driving mode is an extreme alternative for individuals who want to experience the thrill of the track at maximum performance. The Trofeo GranTurismo is true to its name, embodying a tempting mix of power, versatility, and driving pleasure that originates from its racing pedigree.
Modena
A very remarkable technological achievement, the forthcoming GranTurismo Modena will feature a 3.0-liter V6 Nettuno engine with dual turbochargers. This powertrain has the potential to generate 490 horsepower and 600 Newton-meters of torque at 3,000 revolutions per minute. The Modena model captures the spirit of grand touring with its seamless blend of speed, comfort, and control over long distances.
The Modena model continues to dazzle in terms of performance, with a high speed of 302 km/h and a rapid 0-100 km/h time of 3.9 seconds. All-wheel drive (AWD) provides peace of mind by distributing power to all wheels, improving stability and control. A fascinating option for those wanting an intense and sophisticated driving journey, the forthcoming GranTourismo Modena captures the essence of potent grand touring through the integration of cutting-edge engineering and appealing performance.
Book Now: The Upcoming Maserati GranTurismo
As the curtain rises on the next chapter of automotive excellence, the new Maserati GranTurismo stands as a testament to the relentless pursuit of perfection. With a symphony of driving specifications that captivate the senses and a host of top features that cater to both performance enthusiasts and connoisseurs of luxury, the GranTurismo redefines what it means to experience the road. Seamlessly blending power, elegance, and innovation, this remarkable machine is not merely a car; it's a statement of passion and artistry. Reserve your place in this new era of grand touring by placing your order today with our dealership.
---
LOCATION
Maserati of Westport
1026 East Post Road
Westport, CT 06880
HOURS
| | |
| --- | --- |
| Monday - Friday: | 9:00AM - 6:00PM |
| Saturday: | 9:00AM - 4:00PM |
| Sunday: | Closed |