Saved Vehicles

[

00

]
Welcome to My Garage, the modern way to utilize car inventory searches and make it easier for you to collect your vehicles of interest. Now you can personalize your vehicle search with cars that you have recently viewed and saved. If you sign up for our Alerts tool you will be notified by email when a price has been changed or the car has been sold. Our Auto Locator tool will also notify you when a vehicle you are searching for has been added to our inventory. We hope you enjoy using our My Garage tool.
Recently viewed (0)
No viewed cars.
New Maserati Cars For Sale In Connecticut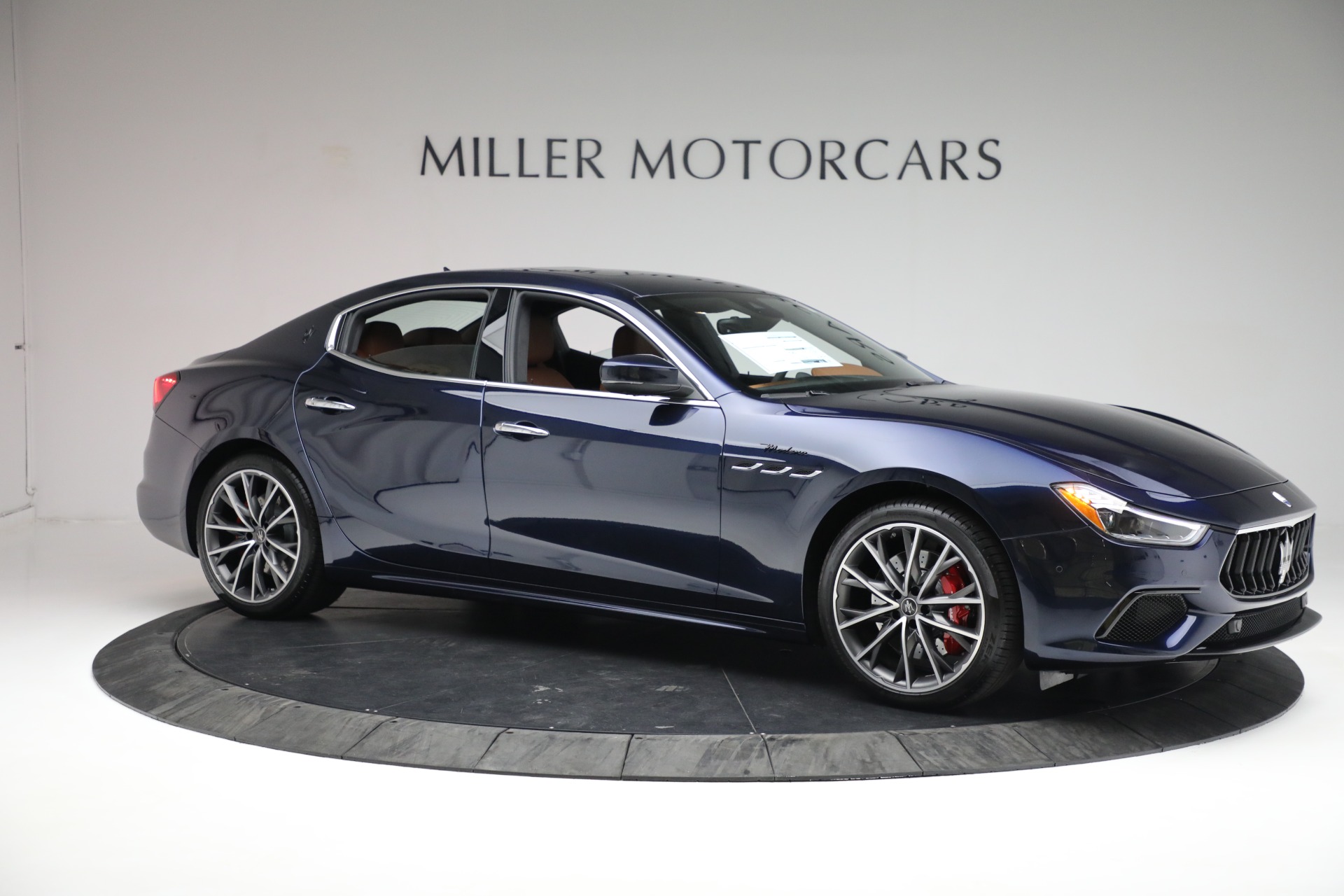 Looking for a new luxury car? Look no further than Maserati, one of the top manufacturers in the automotive industry. With a wide selection of models available, you are sure to find the perfect vehicle to suit your needs and style.
Some of our most popular models include the Quattroporte, Ghibli, and Levante. These sleek and stylish vehicles are packed with advanced features and cutting-edge technologies, providing an unparalleled driving experience on the road.
Whether you're looking for something sporty and fast or a more luxurious sedan, Maserati has the perfect vehicle. So don't wait any longer – visit our shop today to test drive one of our new models and experience the thrill of driving a Maserati for yourself!
New Maserati Models
Maserati is renowned for crafting luxury automobiles that provide an unparalleled driving experience. With sleek and stylish designs, cutting-edge technology, and advanced features, Maserati vehicles are some of the most sought-after on the market today.
As the years pass, Maserati continues to stay at the forefront of automotive innovation, adding new models to its lineup and improving existing ones. Some of their most famous models include the Quattroporte, Ghibli, Levante, and more. Some upgrades and features you can expect to find in these vehicles include powerful engines, sophisticated infotainment systems, and advanced safety technologies.
Quattroporte – The Sporty Sedan
The Maserati Quattroporte is the perfect example of a luxury sedan that offers both power and sophistication. Featuring a powerful 3.8L V8 engine, the Quattroporte produces an impressive 424 horsepower and 428 lb-ft of torque while maintaining its sleek and stylish design. Additionally, the 8-speed automatic transmission ensures a smooth and responsive driving experience. At the same time, the advanced infotainment system lets you remain connected on the go.
Some Quattroporte models are available with advanced safety technologies like lane departure warning systems, adaptive cruise control, and more. Including
2023 Maserati Quattroporte Modena Q4 Package
2023 New Maserati Quattroporte GTS New York Edition
2023 Quattroporte S Q4
Ghibli – The Luxurious Sports Car
Designed with power and performance in mind, the Ghibli features an advanced 3.0L V6 twin-turbo engine that produces up to 345 horsepower and 369 lb-ft of torque. Moreover, this high-octane engine can accelerate from 0-60 mph in just 4.7 seconds, providing an exhilarating driving experience on the road. Along with its powerful engine, the Ghibli is also packed with premium features like a dual center console display, adaptive cruise control, and more.
So if you're looking for a fast and luxurious leather seats sports car, look at Maserati Ghibli, including Ghibli S, Ghibli S Q4, and Ghibli Trofeo. All these models give you the best driving experience with their exclusive features, including brake assist and innovative technologies.
Levante – The Newest Addition
In recent years, SUVs have become increasingly popular due to their spacious interiors and advanced technologies. And now, Maserati is proud to present its most contemporary addition to the lineup: the Levante.
With its powerful 3.0L V6 twin-turbo engine, this SUV can go from 0-60 mph in Cent mechanisms New heated steering wheel with a perfect balance of power handling, elegance, and comfort.
Some features and android auto in the Levante include adaptive cruise control, lane departure warning systems, multi-zone climate control, blind spot monitor, and remote engine start. The interior is also packed with premium materials, heated seats, and exquisite design details, making it the perfect vehicle for your next road trip.
At Maserati inventory, you can get the Levante GT model, Levante Modena, Levante Modena S New Coupe New York Edition, and many other models to suit your driving needs.
New Maserati MC20
If you're looking for something even more high-end and exclusive, the Maserati MC20 New is the perfect option. With a carbon-fiber monocoque, F1-style pushrod suspension system, and other cutting-edge features, this model offers an unrivaled driving experience that you won't find anywhere else. In addition, this model has power and precision, making it the perfect choice for discerning drivers who want to experience luxury at its finest.
The horsepower is 621, with torque up to 538, and the 8-speed double-clutch transmission. This advanced transmission is designed to provide a smooth and efficient driving experience while delivering excellent performance. It utilizes two separate clutches connected to two gear sets to ensure precise and fast shifting.
So if you're looking for the ultimate in power and luxury, check out New Maserati MC20 New today. This model will exceed all your expectations with its superior design and advanced features. So why wait? Visit our dealership today, and get the finance payment details and recent price drops!
Which One is Right for You?
When choosing a new car, there are many factors to consider. Whether you're looking for power, performance, or luxury, Maserati has an extensive lineup of vehicles that suit your needs and preferences.
For those who want the ultimate power and speed, the New Maserati MC20 New is a great option. With its 621 horsepower and 538 lb-ft of torque, this model delivers incredible performance on the road. On the other hand, if you're searching for an SUV with sleek style and advanced features, check out the New Maserati Levante. This model is packed with cutting-edge technologies like adaptive cruise control, rear-wheel drive, and remote engine start, making it the perfect choice for a road trip or everyday driving.
And you're looking for a classic sports car with impressive performance and luxurious design. In that case, the New Maserati Ghibli is sure to impress. With its powerful engine and premium features, this model offers an exceptional driving experience you won't find anywhere else.
So no matter your driving needs or budget, New Maserati has something to suit you. Visit our dealership today to check out our full lineup and available pricing mileage, and take one of these models for a test drive. We're confident you'll find New Maserati at a fair price right for you!
Test Drive a New Maserati Today!
Looking for a new car that offers unrivaled power and performance? Look for New Maserati. With a wide range of models, we're confident that you'll find New Maserati New New York Edition New right for you. To experience the ultimate style and comfort, stop by our dealership today and test drives Maserati New Editions in Connecticut.
We look ahead to assisting you in finding the perfect vehicle for your needs!
---
LOCATION
Maserati of Westport
1026 East Post Road
Westport, CT 06880
HOURS
| | |
| --- | --- |
| Monday - Friday: | 9:00AM - 6:00PM |
| Saturday: | 9:00AM - 4:00PM |
| Sunday: | Closed |