Saved Vehicles

[

00

]
Welcome to My Garage, the modern way to utilize car inventory searches and make it easier for you to collect your vehicles of interest. Now you can personalize your vehicle search with cars that you have recently viewed and saved. If you sign up for our Alerts tool you will be notified by email when a price has been changed or the car has been sold. Our Auto Locator tool will also notify you when a vehicle you are searching for has been added to our inventory. We hope you enjoy using our My Garage tool.
Recently viewed (0)
No viewed cars.
New 2023 Maserati Grecale for Sale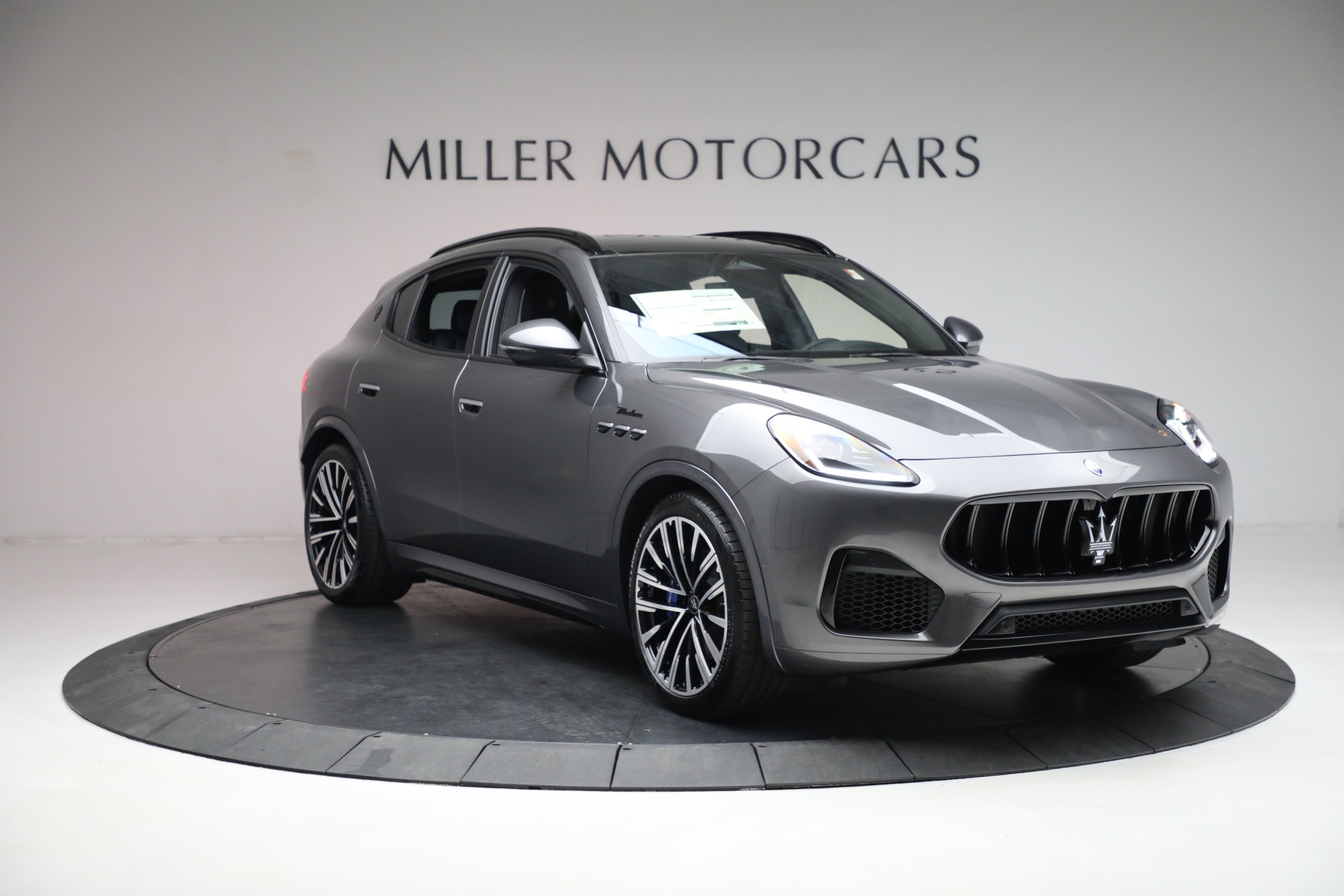 Are you looking for an exciting and dependable new ride that will take your breath away? Introducing the pristine Maserati Grecale – a rich, energetic vehicle that conveys style and influence. The Maserati Grecale is now available for sale, so you can grab this superb vehicle and experience performance like never before. From its V6 engine to its sleek design, no detail has been spared in making this Italian dream car thrilling enough even for experienced drivers! Continue to get familiar with what makes the 2023 Maserati Grecale a mind-blowing experience.
Driving Experience of Maserati SUV
The Maserati Grecale is designed for a dynamic driving experience, featuring stability and agility at every turn. Its groundbreaking V6 engine provides power with efficiency, allowing you to cruise the streets with confidence and assurance. With its advanced all-wheel drive system, the Grecale can adapt to changing conditions on the road while providing a smooth ride. The car also offers an adjustable suspension system, allowing you to adjust the driving experience to your liking.
The Maserati Grecale's design is perfect for providing a thrilling driving experience. Its heavy engine offers an astonishing amount of power while still being remarkably efficient, allowing drivers to enjoy the feeling of speed without sacrificing fuel economy. The car's all-wheel-drive system ensures maximum traction in any weather condition, giving drivers the confidence to take on any challenge. And with its sleek aerodynamic design, the Grecale looks as good as it drives!
Maserati Grecale's Powerful Engine
The Maserati Grecale is a performance-oriented model that features an awe-inspiring V6 engine. This powerful motor delivers 296 horsepower and 332 lb-ft of torque, which allows the car to achieve 0-60 mph in just 4.2 seconds. The engine is also equipped with Maserati's proprietary E – Diff electronic differential, which helps to optimize traction and improve acceleration even further. That means it has enough power to help you go fast and enough torque to accelerate quickly too!
It runs smoothly and promptly. It is designed to be exciting even for experienced drivers. The engine has been highly refined to deliver power quickly and efficiently. It is also surprisingly fuel efficient, making it an ideal option for the daily commute and weekend getaways.
Elegant and Modern Design of the Grecale
The Maserati Grecale is a luxury vehicle with a sleek and modern design. Its exterior features curves and lines that are aerodynamic and give it an elegant yet powerful look. The front of the car has a wide grille with the iconic Maserati badge, while its sides boast sharp contours and wheel arches with 21-inch alloy wheels that take away all the love at one glance.
Inside the interior, the car is equipped with luxurious leather and Alcantara upholstery for maximum comfort. The interior also features heated seats, a driver-focused cockpit with an 8.4-inch infotainment system, and a 7.0-inch digital display in the instrument cluster that provides vital vehicle system information. The Grecale also has an advanced safety system that includes ABS, ESC, and a rear-view camera for added protection.
Innovative Technology of the Grecale
The Maserati Grecale is equipped with some of the most advanced and innovative technology features available in a car. The 8.4-inch infotainment system includes a touchscreen display and voice control capabilities for hands-free operation. Additionally, the 7.0-inch digital display in the instrument cluster allows drivers to quickly access vehicle system information and monitor performance in real time.
Maserati Grecale Safety Advancement
The Maserati Grecale has a comprehensive and advanced safety system for added protection. It includes ABS (anti-lock braking system), ESC (electronic stability control), and a rear-view camera. Additionally, the Grecale has been designed to meet the latest safety standards and comply with all global safety requirements. The car also has several driver-assist features, which consist of adaptive cruise control, lane departure warning, forward collision warning, and blind spot monitoring. All these features help to provide a safe driving experience and make the Grecale one of the safest cars on the road today.
Maserati Grecale Available Trims
Currently, a couple of trims of the Maserati Grecale are available at Maserati of Westport, Grecale GT, and Maserati Grecle Modena.
The Maserati Grecale GT and Grecale Modena are luxurious vehicles with powerful performance and sleek design. The major difference between them is the engine size and power output. The Grecale GT has a 3.0-liter V6 engine that produces 296 horsepower, while the Grecale Modena features a 2.0-liter twin-turbocharged V6 engine with 325 horsepower.
The Maserati Grecale GT has a ground clearance of 7.9 inches, while the Grecale Modena has 9.0 inches of ground clearance. This difference in Ground Clearance is due to the difference in weight between the two trims. The Grecale GT weighs 4,343 lbs, while the Grecale Modena weighs 4,400 lbs. Both cars offer an impressive driving experience, but the Grecale Modena has more power and acceleration capability than the Grecale.
The Iconic Way to Show Off Your Style and Status
The Maserati Grecale is a stunning luxury vehicle that combines style and performance. From its iconic grille to the 21-inch alloy wheels, this car looks as good as it drives. It also features an advanced infotainment system with voice command capabilities and a 7.0-inch digital display in the instrument cluster for driver convenience. Additionally, safety features such as ABS, ESC, and a rear-view camera provide added protection on the road, while heated seats make long trips more comfortable. You can also visit and meet the fantastic staff. Whether you're looking for a luxurious driving experience or want something special to show off your style, Maserati of Westport offers it all. Make sure you remember to Book your order with Maserati of Westport and experience the luxury and power of the Grecale today!
---
LOCATION
Maserati of Westport
1026 East Post Road
Westport, CT 06880
HOURS
| | |
| --- | --- |
| Monday - Friday: | 9:00AM - 6:00PM |
| Saturday: | 9:00AM - 4:00PM |
| Sunday: | Closed |