Saved Vehicles

[

00

]
Welcome to My Garage, the modern way to utilize car inventory searches and make it easier for you to collect your vehicles of interest. Now you can personalize your vehicle search with cars that you have recently viewed and saved. If you sign up for our Alerts tool you will be notified by email when a price has been changed or the car has been sold. Our Auto Locator tool will also notify you when a vehicle you are searching for has been added to our inventory. We hope you enjoy using our My Garage tool.
Recently viewed (0)
No viewed cars.
Maserati Lease Specials For Spring 2023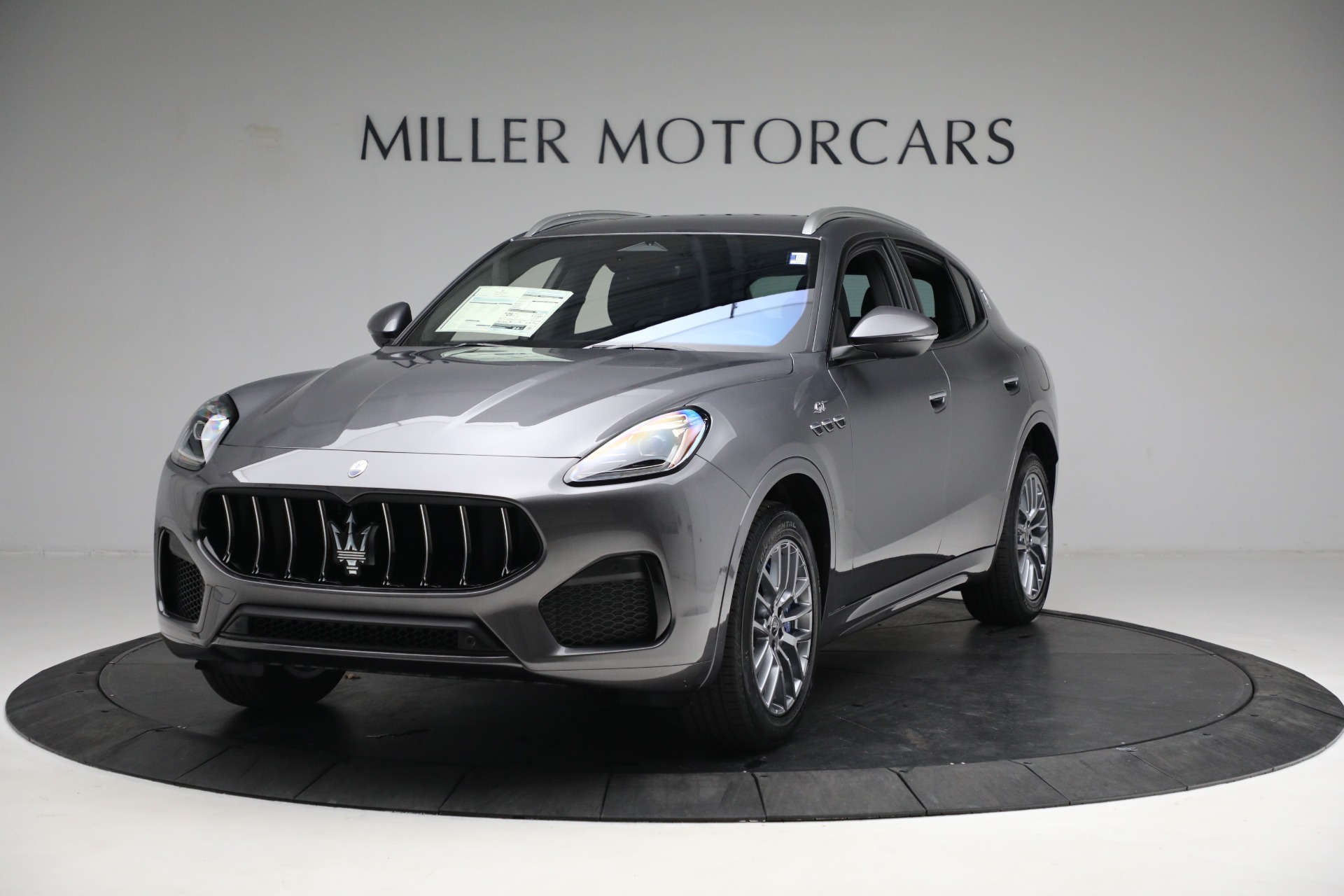 Maserati is an Italian luxury carmaker renowned for its stylish and powerful vehicles. From the iconic Ghibli sedan to their luxurious new Grecale SUV, Maserati has built a portfolio of modern and reliable cars. If you are buying this beauty with performance perfection, take advantage of our Maserati lease specials for Spring 2023. Leasing a Maserati is the best way to drive this Italian marque without breaking the bank. These deals will only last for a while, so hurry in and take advantage of these incredible offers. All new 2023 models of Maserati are available in our inventory of lease specials.
So what are you waiting for? Head to the dealership and explore our fantastic selection of Maserati cars today!
Maserati Cars Available In Lease Specials
The models available in our lease specials include,
Maserati Grecale GT
The 2023 Maserati Grecale GT combines performance, luxury, and style perfectly. It has a powerful turbo 2.0L remote engine giving 296HP and 8-speed shiftable automatic transmission that provides remarkable power and agility on the road. On the inside, you'll find plenty of tech features like an android auto and comfy specs such as a heated steering wheel to keep you connected while enjoying your ride.
Grecale Modena- Newest Maserati Model
The 2023 Maserati Grecale Modena is a luxurious sedan with sportiness. The powertrain consists of a 2.0L engine that produces 325HP and 8-speed automated automatic transmission offering smooth shifting and performance. You'll find exquisite leather upholstery, climate control on all seats, and an array of advanced safety features like collision warning and cruise control, etc.
Maserati Levante GT
Maserati's Levante GT SUV combines muscle and luxury into a jaw-dropping package. The 3.0L twin turbo V6 engine roars with 345HP, 369 ft-lbs of torque – giving you truly exhilarating power behind the wheel while 8-speed shiftable auto transmission takes care of shifts with ease. Inside its sumptuous leather upholstery awaits advanced driver assistance systems alongside plenty of tech features to ensure your ride is as smooth and connected as it can be!
2023 Maserati Ghibli Modena Q4
The new Maserati Ghibli Modena Q4 is here to make driving a luxurious experience! Enjoy the performance and handling of front coil spring independent suspension and limited slip differential rear. Heat those leather seats and take advantage of power-adjustable upholstery. With dual airbags for extra protection, 4-wheel ABS brakes for superior stopping power, automatic emergency braking (front), a camera system for surround view, lane deviation sensors for safe travels, and parking sensors to handle those tight spots – you'll be traveling in style, safety, and comfort.
Why Is Leasing A Car Beneficial Over Buying One?
Leasing a car offers several advantages over buying one.
First, the monthly payments are often much lower than those associated with buying a car due to shorter lease terms and less money down upfront.
Additionally, because you're only renting the vehicle for a certain amount of time, you don't have to worry about any significant maintenance, excess wear, or repair costs that come with owning a car.
You can always switch to the newest model when your lease term is up. That way, you'll never have to worry about being stuck in an old car for years. So, if you're looking for great value and convenience – leasing a car is the way to go.
How To Lease Your Dream Car With Us?
Leasing your dream car with us is an easy and stress-free process; just the offer requires dealer contribution.
Choose The Car
Select the car you'd like to lease from our wide selection of Maserati models. You can choose any of the models depending on your budget and preference.
Calculate Your Lease
We offer various payment options, so you can find a plan that works for your budget. Some lease options available are a one-pay lease, zero down lease, deferred payment, and a balloon payment.
Apply For Your Lease
Please fill out our simple online application to get approved for your lease. You need to have the following documents to apply for the lease special.
One of the most important documents required is a valid government-issued ID. This could be either a driver's license or any other government-issued ID.
Also, you will need to provide proof of income/employment, such as a bank statement or pay stub that verifies your current salary and credit score.
Credit score history is also essential for determining the terms and conditions of your lease. It is a numerical representation of an individual's creditworthiness and financial history. Banks and financial institutions use it to evaluate your ability to repay loans, credit cards, and other forms of debt in a timely manner. With a better credit score, you can even apply for well-qualified lessees with the best terms and conditions.
Sign The Lease Agreement
Once approved, signing your lease agreement and paying down is the next step to acquiring your dream, Maserati. Before signing, familiarize yourself with the terms of the agreement to ensure you understand precisely what you agree to.
The down payment is a certain percentage of the total cost that must be paid upfront. It serves as a security deposit from the buyer to the dealer. It can be anywhere from 10% to 40% of the total cost of the car, depending on your credit score and other factors.
Get Your Car Delivered
Once you sign your agreement and place a down payment, you are officially the proud owner of a Maserati. You will receive the car in perfect condition with all documents necessary for registration. You can order home delivery or receive it from the dealership yourself.
Explore The Selection At Our Dealerships Today!
Get into the luxurious car of your dreams without breaking the bank by leasing with us today. Leasing a car has many benefits over buying one outright- like lower monthly payments, no long-term commitment, and being able to trade up for a new model after your lease is up. Explore our beautiful Maseratis at our dealership today and take advantage of our lease deals while they last!
---
LOCATION
Maserati of Westport
1026 East Post Road
Westport, CT 06880
HOURS
| | |
| --- | --- |
| Monday - Friday: | 9:00AM - 6:00PM |
| Saturday: | 9:00AM - 4:00PM |
| Sunday: | Closed |