Saved Vehicles

[

00

]
Welcome to My Garage, the modern way to utilize car inventory searches and make it easier for you to collect your vehicles of interest. Now you can personalize your vehicle search with cars that you have recently viewed and saved. If you sign up for our Alerts tool you will be notified by email when a price has been changed or the car has been sold. Our Auto Locator tool will also notify you when a vehicle you are searching for has been added to our inventory. We hope you enjoy using our My Garage tool.
Recently viewed (0)
No viewed cars.
Maserati GT Folgore Coming In 2023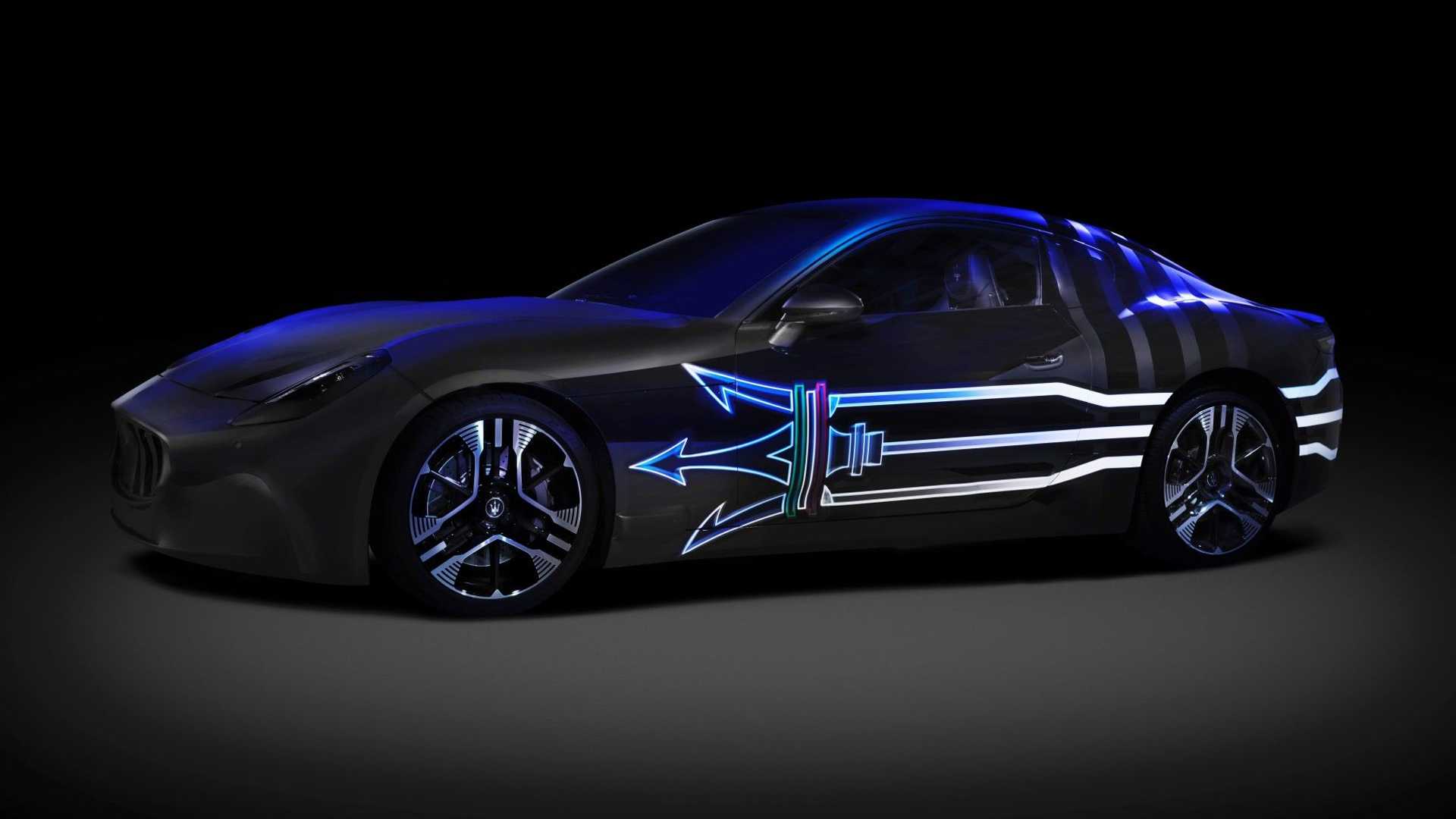 The automotive industry is excited – Maserati recently announced that they'll release the all-new, highly anticipated GranTurismo Folgore in 2023. This exclusive sports sedan has been eagerly awaited by auto enthusiasts worldwide, and its anticipated release date further fuels our passion and anticipation for this stylishly designed vehicle.
Combining innovative engineering, advanced practicality, and precision craftsmanship, the Folgore looks set to define a new era of luxury motorsport on roads everywhere. While only a little information about the car has been released, some info is currently available.
Overview
Maserati's transformation plans have just begun with their all-new electric powertrain, the Folgore 2023. Set to launch in 2023, this latest tech-packed vehicle will feature an 800-volt power architecture and three 300 kW magnet motors made available through E-formula technology solutions. With more range, faster charging times, and improved performance compared to its non-electric cousin, the Folgore is to be a game changer in electric power car production by providing drivers everywhere with a thrilling automotive experience.
First Ever Electric Car
Maserati is expected to be a part of the best electric motors in 2023 with its new upcoming model GranTurismo Folgore EV. Folgore's power knows no bounds; with an industry-leading battery capacity of 92.5kWh and a remarkable 560 KWh discharge rate, it can maintain 760 horsepower for peak performance at all times – even over its long range of 450+ kilometers! On top of that? Folgore charges fast and furious: up to 400Kwh push, top speed peaks let you regain 60 miles in minutes. At the same time, the innovative electric motor injects speeds ranging from 100 to 200 kph within 2.7-8.8 seconds. Now Maserati will also be known as friendly to the environment as electric cars are low in emission.
With its incredibly lightweight design, weighing in at a mere 2260kg, this vehicle is 40% lighter than traditional vehicles. This remarkable weight reduction allows for much more agility and speed, giving drivers an entirely new level of performance.
GranTurismo Cabin Transformation
The 2023 Maserati GranTurismo interior cabin is designed to blend modern luxury and convenience with old-world Italian charm. The leather and wood trims create an atmosphere of timeless elegance, while carbon fiber details are used for superior durability.
Full Entertainment Package
Get ready to experience jaw-dropping audio and visual adventure with the Maserati GranTurismo Folgore 2023 complete entertainment package! With its Sonus Faber 3D stereo system, you'll feel immersed in sound, featuring two levels of immersive optimization. And see it all come alive on a 12.3″ touchscreen, 8.8" dashboard display, plus Heads Up Display compatible Apple CarPlay & Android Auto -all that packed into one glamorous ride.
Maserati Intelligent Assistant
Another fantastic feature added to the new Maserati is the advanced Maserati Intelligent Assistant (MIA) and Vehicle Domain Control Module (VDCM). MIA provides an intuitive and comprehensive control system, while VDCM ensures that your car is always running at peak performance. The intelligent assistant uses voice commands and gesture-based controls, so you can take control of your vehicle and enjoy a truly connected driving experience.
Improved Aerodynamic Structure For Better Handling
The Maserati GranTurismo Folgore 2023 marks the pinnacle of Italian performance and luxury with its aerodynamic shape and sharp lines. With a long bonnet, central body, and four intersecting fenders, this vehicle is sure to turn heads everywhere it goes. At 1353mm in height, the Folgore has been designed to stay close to the ground for exceptional performance. Additionally, its axial battery geometry optimizes the powertrain design by attaining an ideal balance between a low center of gravity and increased stability.
More Luxurious Look
To add to its appeal, badges are on the front fenders with LED-illuminated triple vents. Along with an inclining roofline that follows the pillar that displays the iconic Maserati logo and a pair of exhaust-free grilles for reducing air drag – this new model is meant for those looking to experience something more than just luxury.
Driver Assistance And Safety
The GranTurismo 2023 is almost the same as before in its safety features, as Maserati already provided all the safety features necessary to stay safe. The adaptive cruise control, rear autonomous emergency braking, road vire camera, lane assist, rear parking sensors, and many more.
However, the new thing introduced in the 2023 Maserati is that it provides a variety of driving modes to suit any situation. You can switch between four modes at the press of a button: GT, Sport, Corsa, and Max Range.
Maserati GranTurismo Folgore 2023 Expected Variants
Maserati GranTurismo Folgore 2023, an all-electric sensation designed to provide energizing, thrilling rides, promises to deliver a new level of driving excitement. Further adding to this is the presence of two powerful petrol-powered car versions launching alongside; the Nettuno V6 petrol engine will generate 490 hp in the Modena version and 550hp in the Trofeo variant with a petrol internal combustion engine, which will be sure to satisfy even hardcore petrolheads. Whether electric or petrol driven, it'll offer an exhilarating thrill.
Price Range And Availability
The Maserati GranTurismo Folgore EV release date is likely around the middle of 2023. But we still need to find out when it will be released. Meanwhile, the current model costs will be much as it is an electric car. The price will also be determined by the specs and configurations or the variant you choose. This means that the same car will price differently if bought in a petrol version. As for availability, you can find it at trusted dealers as soon as it is released. The pre-booking will shortly be open at our dealership.
Stay Tuned
Maserati is set to release its first-ever electric car in 2023, the GT Folgore. The new and improved GranTurismo will boast a sleek and refined cabin transformation as well as an aerodynamic structure for better handling. This electric car is expected to have three different variants with no price yet mentioned.
Stay updated and visit our website regularly if you're interested in being one of the first people to own this vehicle. Of course, you can always check out the new or old inventory online.
---
LOCATION
Maserati of Westport
1026 East Post Road
Westport, CT 06880
HOURS
| | |
| --- | --- |
| Monday - Friday: | 9:00AM - 6:00PM |
| Saturday: | 9:00AM - 4:00PM |
| Sunday: | Closed |