Saved Vehicles

[

00

]
Welcome to My Garage, the modern way to utilize car inventory searches and make it easier for you to collect your vehicles of interest. Now you can personalize your vehicle search with cars that you have recently viewed and saved. If you sign up for our Alerts tool you will be notified by email when a price has been changed or the car has been sold. Our Auto Locator tool will also notify you when a vehicle you are searching for has been added to our inventory. We hope you enjoy using our My Garage tool.
Recently viewed (0)
No viewed cars.
2023 Maserati Levante for Sale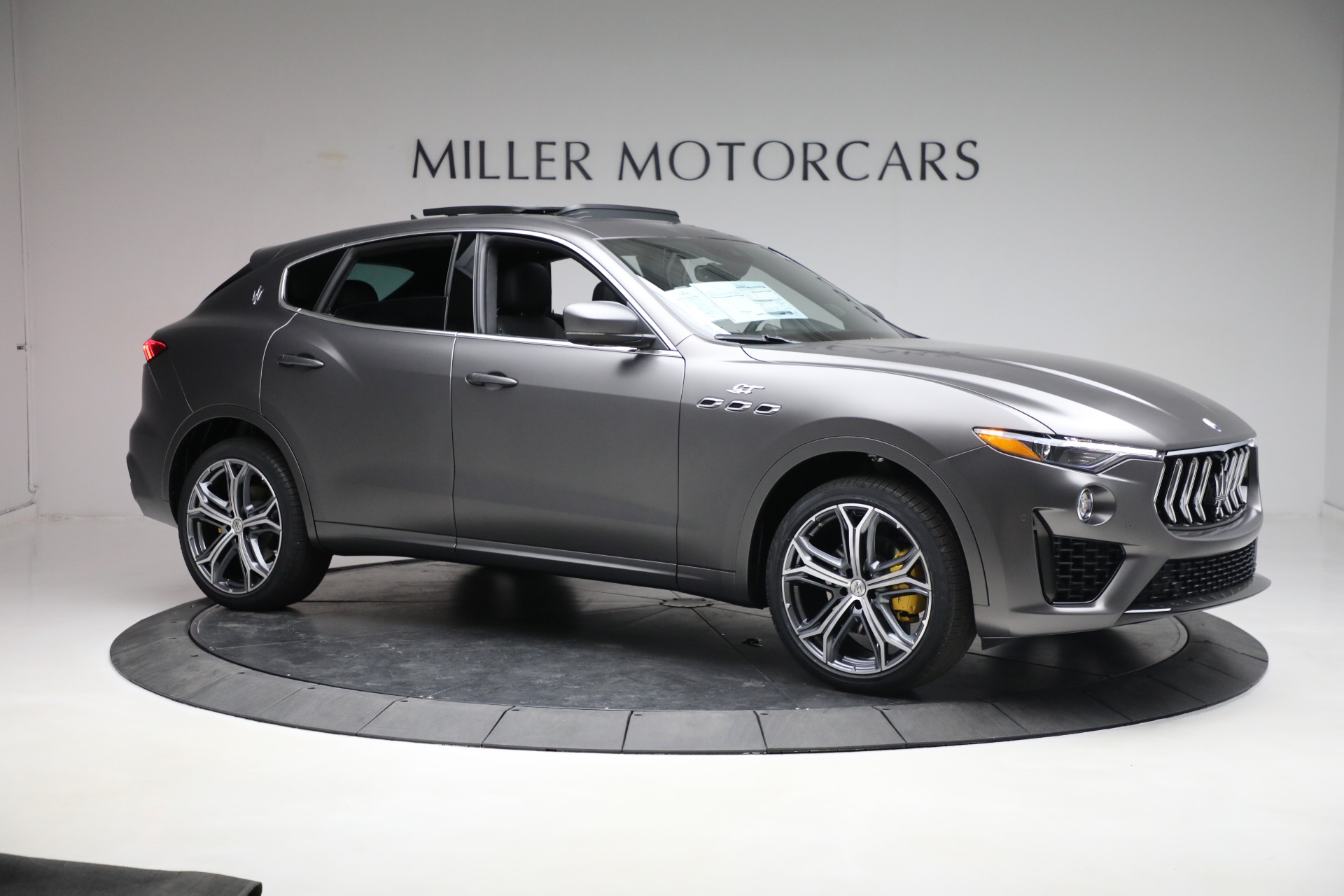 Are you looking to add a luxurious, striking, modern vehicle to your garage? Look no further than the 2023 Maserati Levante at our dealership! This SUV stands out with its powerful engine, exquisite design, and glamorous features. With unbeatable style and superior performance, you can find comfort knowing this is the most luxurious SUV today. Furthermore, with our experienced team of experts, you can get flexible financing and lease options on your Maserati. So, don't worry for a second; visit our dealership today and take the 2023 Maserati Levante for a test drive!
Maserati Roar: High-Performance Engine
The 2023 Maserati Levante is set to deliver a roaring performance that will leave you breathless. With two high-performance engine options available, a V6 and a V8, you'll be spoilt for choice. The V6 engine boasts an impressive 430 HP of power, a top speed of 264 km/h, and an acceleration time of just 5.2 seconds.
But if you're looking for an even more exhilarating driving experience, the V8 engine is the way to go. With a whopping 580 HP of power, this engine can achieve a top speed of 302 km/h with an acceleration of just 4.1 seconds.
Suspension
With perfect balance for stability and all-wheel drive, the Levante ensures a smooth ride. The innovative skyhook suspension and shock absorption provide an experience unmatched by its competitors. In addition, the suspension helps reduce body roll during cornering, allowing for a seamless drive.
Flawless Aerodynamic Exterior
The 2023 Maserati Levante is a stunning SUV with a flawlessly aerodynamic exterior. The front grille, after the alloy wheels, is the first thing that catches the eye with its sleek and sophisticated design. The full LED adaptive matrix headlights are a true highlight, providing enhanced driving visibility and safety. The boomerang-shaped taillights are also a sight to behold, made possible with advanced 3K injection molding technology. The frameless doors add to the Levante's sporty performance, while the keyless entry and soft close door provide ultimate convenience.
Six Height Adjustment Options
Thanks to its cutting-edge dynamic air suspensions, the 2023 Maserati Levante provides drivers with six distinct height adjustment choices. As a result, the Levante can handle any situation, whether you're driving along the highway or negotiating rugged off-road terrain.
For the most challenging terrain, you need more ground clearance. Up to 40 mm, more increase is available with Off-Road 1.
Looking to increase riding comfort without reducing support? You receive an extra 25 mm with Off-Road 2.
The Normal setting strikes the ideal balance between comfort and handling for daily driving.
Need more speed? Aero 2 lowers the car by 35 mm, reducing aerodynamic drag and increasing speed.
Additionally, the Levante is 45 mm higher in the Entry Level setting for easy accessibility, making entry and egress simple.
Breathtakingly Cozy Interior
Prepare yourself to have your breath taken away by the 2023 Maserati Levante's opulent design. You'll have the impression that you're in an opulent hotel lounge thanks to the smooth leather seats and Italian-style upholstery. Who thought that folding set technology might expand the available space and improve passenger comfort? The kick sensor trunk opening technology further enhances the already excellent characteristics.
Technological Advancements
The Maserati Intelligent Assistant (MIA) will help you with all your demands. The 8-inch HD touchscreen gives your vehicle a clean, contemporary look. But wait, there's more. And for the audiophiles out there, you can install a Harman Kardon premium sound system, Wilkins, or Bowers surround sound system when customizing your premium sound system. Anyone who enters the 2023 Maserati Levante will be in awe of its supreme luxury and comfort.
Enjoy the Speed with Peace of Mind
The 2023 Maserati Levante promises to deliver a thrilling ride with top-notch safety features. Equipped with an ADAS Level 2 advanced driving assistance system, the Levante takes driving to the next level by providing a range of technologies that help drivers react to potential collisions before they happen. Additionally, the Levante boasts air quality sensors that monitor the air entering the cabin, ensuring that the passengers can breathe comfortably while on the road. Maserati has also equipped the Levante with brakes that have dual cast disks and calipers, further boosting the car's safety measures.
Endless Possibilities with Five Driving Modes
The 2023 Maserati Levante offers five driving modes to cater to your needs. There is a mode for everyone, whether you want to take a calm cruise or a thrilling adventure. The Normal mode is perfect for everyday driving, while the Sport mode amps up the performance for a more exciting ride. If you're feeling adventurous, the Off-Road mode raises the drive height by 25mm, allowing you to tackle any terrain easily. For increased control and efficiency, the Levante offers an ICE mode. And if you're lucky enough to have the Trofeo trim, you'll experience Corsa mode, designed for maximum performance. With the 2023 Maserati Levante, the possibilities are endless.
Choose from Four Available Trims
The 2023 Maserati Levante is the latest entrant in the luxury SUV market. It comes in a range of trims to cater to different preferences. The Trofeo V8 is the most powerful, boasting the latest V8 engine technology for unparalleled performance on the road. Meanwhile, if fuel efficiency is your top priority, the GT hybrid L4 engine is perfect. And if you're looking for a balance between power and fuel economy, the Modena V6 and Modena S V6 are impressive options.
Get the Most Capable Car from Our Inventory!
For those looking for a luxurious, high-performance ride that offers driving comfort and quality with every journey, look no further than the 2023 Maserati Levante! With its roaring engine and elegant design, this Maserati provides an unforgettable experience. The aerodynamic exterior complements many driving modes and trims for your distinctive pleasure. Come check out the 2023 new Maserati Levante at one of the best dealers' spots—we have plenty of unique cars at an average price and warranty options. So get ready to experience driving like never before.
---
LOCATION
Maserati of Westport
1026 East Post Road
Westport, CT 06880
HOURS
| | |
| --- | --- |
| Monday - Friday: | 9:00AM - 6:00PM |
| Saturday: | 9:00AM - 4:00PM |
| Sunday: | Closed |